Description
FREE MANDATORY REGISTRATION REQUIRED TO ATTEND: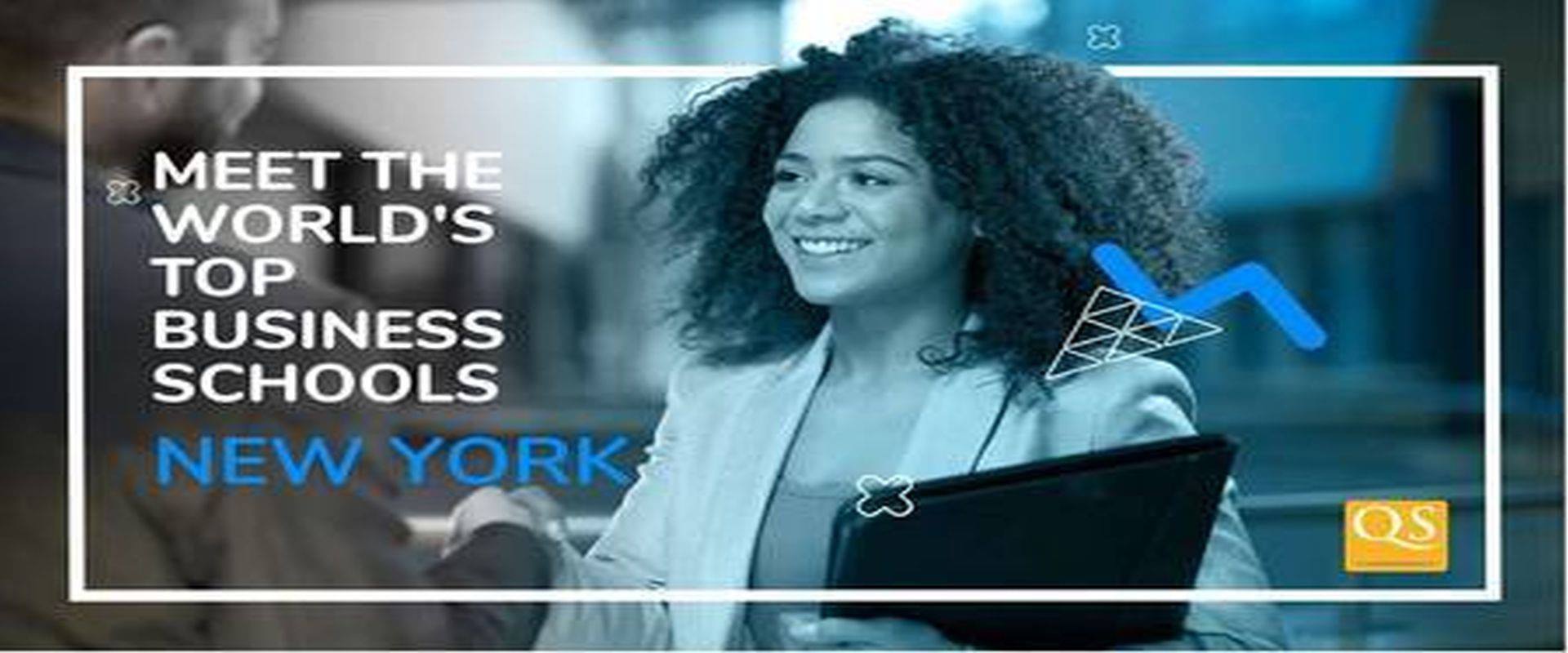 RSVP on below links to confirm your FREE Registration

For QS MBA Event: https://bit.ly/2RjSnqU

For QS Grad School Event: https://bit.ly/2AlsqNS
Looking to take the next step in your career? Want to start your own business or change your career path? If any of these apply to you, it's time to consider an MBA!

Researching schools and starting the MBA application process can seem intimidating, but we are here to help! The QS World MBA Tour is coming to New York this January


At this event, you'll get the opportunity to meet face-to-face with top business schools, be eligible to apply for a pool of scholarships worth $7M, get information on the MBA admissions process, and more!



RSVP on below links to confirm your FREE Registration

For QS MBA Event: https://bit.ly/2RjSnqU

For QS Grad School Event: https://bit.ly/2AlsqNS



Still not convinced?

At the event we will also offer:

FREE resume review clinics,

Get FREE Professional Headshots for LinkedIn



What's best is that for members of this Meetup group, you can gain exclusive free entry to the event (a saving of $15).


Get the most out of the event:
• Meet admissions directors from top local and international business schools
• Attend a free GMAT seminar hosted by GMAC - the creators of the exam
• Meet with top tier MBA alumni from Harvard, Wharton and Columbia hosted by Admit Advantage
• Get one-to-one expert advice on your MBA essays, applications and interviews



RSVP on below links to confirm your FREE Registration

For QS MBA Event: https://bit.ly/2RjSnqU

For QS Grad School Event: https://bit.ly/2AlsqNS



Participating Business Schools include:
NYU-Stern
Fordham - Gabelli
Baruch College – Zicklin
Univ. of Maryland - Robert H Smith
St John's University – Tobin
Hofstra University - Frank G Zarb
Stevens Institute of Technology
Queen's University Smith
Univ. of Sydney
Hult, Copenhagen and many more



RSVP on below links to confirm your FREE Registration

For QS MBA Event: https://bit.ly/2RjSnqU

For QS Grad School Event: https://bit.ly/2AlsqNS