Description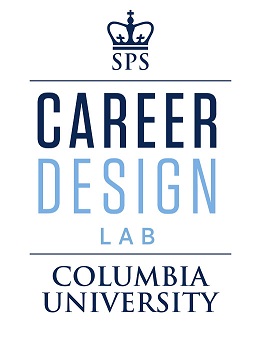 The Career Design Lab at the School of Professional Studies - Columbia University cordially invites you to attend the Spring 2019 Career Fair Hot Spot on Monday, February 4th from 12:00 PM - 4:00 PM on Columbia's Morningside Campus.
Industry partners will have the opportunity to:
Recruit like-minded students and alumni from our sixteen

 

Master of Science

 

programs for internships, externships,

 

and full-time opportunities
Assist your organization in diversifying its pipeline and/or team with top talent

Network with other industry leaders and faculty members

Showcase your organization's value, culture, and opportunities


The Career Fair Hot Spots is open to Master of Science Students, Alumni, Employers, and Faculty at the School of Professional Studies.
Registration:
In order to complete the registration process employers MUST complete ALL of the following*:
Step 1: Complete this Google Registration Form
Step 2: Register and pay registration the fee on Eventbrite Page
All registration fees include two representatives, a 6 foot by 3 foot skirted table with 2 chairs, lunch,

 

and

 

refreshments 
throughout

 

the

 

day. 
If you plan to bring more representatives, there will be an extra charge of $75 per person.
Register by November 30th, 2018:                         $200
Register November 1st – January 31st, 2019:      $350
Register after January 31st, 2019:                       $450**
*Nonprofit organizations who register by November 30th, 2018 will have their registration fee waived and must only complete the Google Registration Form. After November 30th you must complete the Google Registration Form and register on Eventbrite. The registration fee will be $100.
**Subject to Availability
Cancellations/Refunds:
You may cancel your registration at any time; however, a 50% refund will only be given for cancellations prior to January 31st. All cancellations must be e-mailed to CareerDesignLab@columbia.edu.